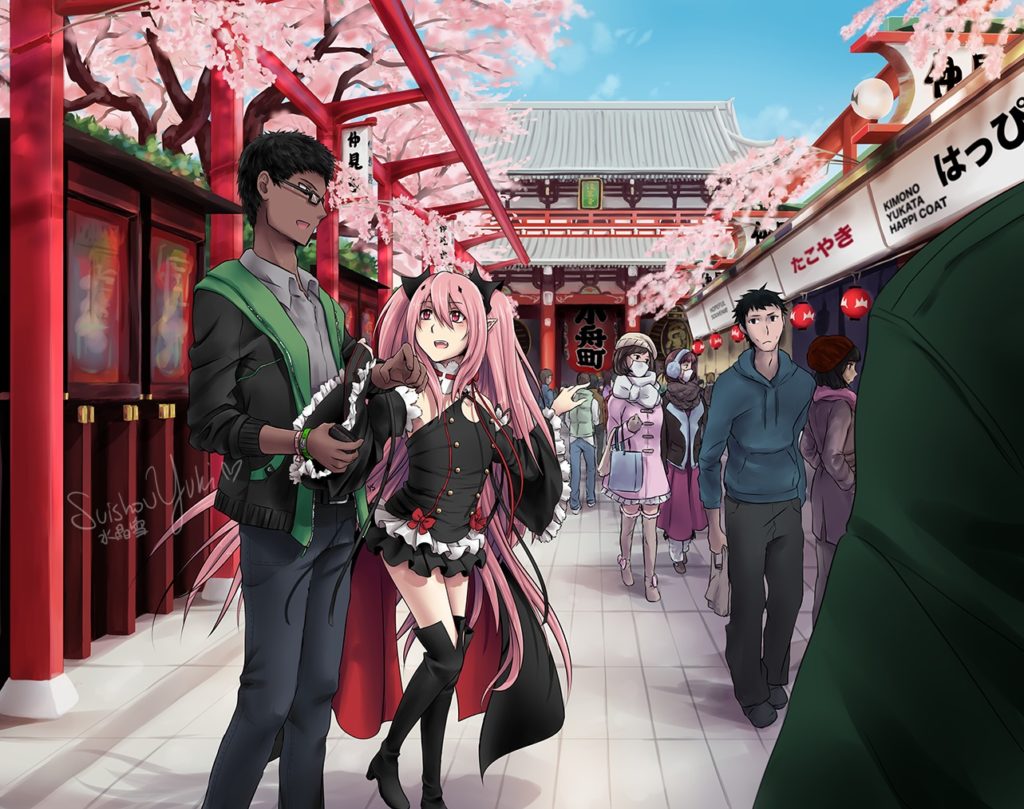 I believe this work marked the turning point in my background-drawing ability. It stretched me so much, but I ended up enjoying it!
When I went to Asakusa last year, I made sure to get good reference pictures of this spot! Hopefully no other artist will have to spend hours on Google Image Search trying to piece together what this scene would look like from photos filled with hundreds of people blocking important structures. XD
Biplab belongs to himself (ShadowFenix on DeviantART).