May 10
Sendai (Iwakiri)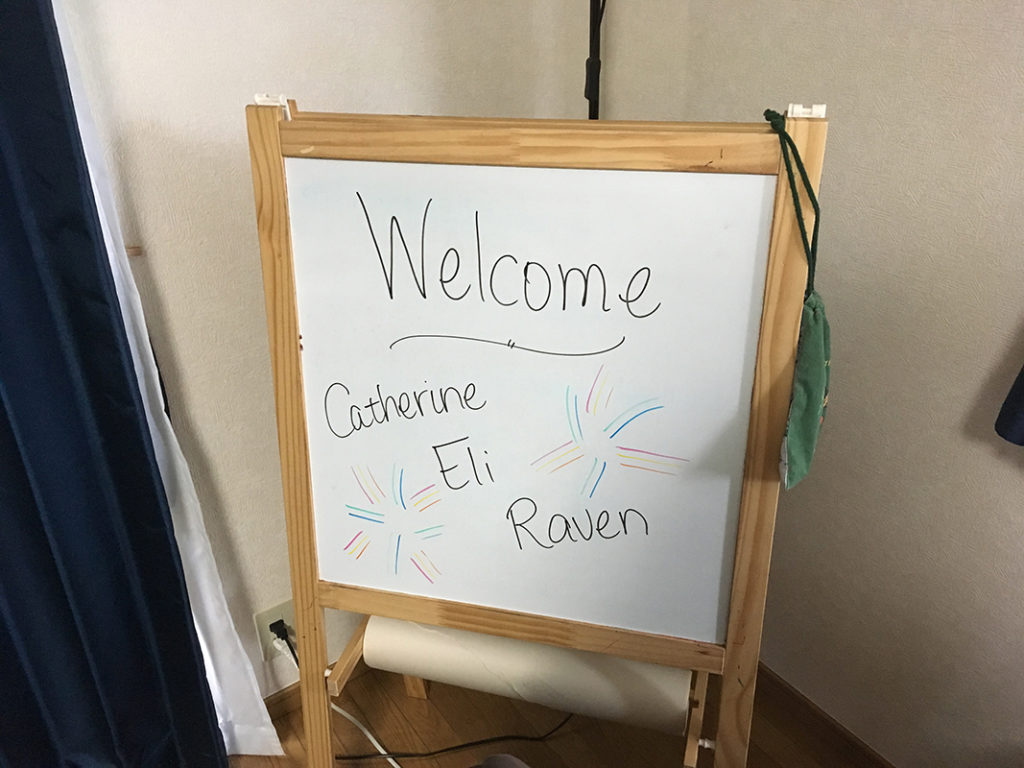 We had our first Bible sharing and orientation session in the morning, followed by some Japanese learning, snacks, and a delicious lunch of "taco stacks." I was much more tired today, even though I slept well and didn't go to bed too late. In fact, I was getting drowsy even after eating breakfast.
Perhaps I was already anticipating the major task of the afternoon: interacting with children.
That's right; we interns had our first Jed's Joyful English (JJE) session today! JJE consists of three English classes in three different age groups, taught at Tsubamesawa Church. Why "Jed" and not "John"? Jed was a character John and Susan used way back when they started the classes, but is no longer used. The name stuck though.
I was concerned because I accidentally forgot to put any deodorant on. #firstworldproblems This was a problem because I sweat when I'm nervous AND I WAS NERVOUS A LOT. But I did a quick wash in the bathroom between classes and it helped. XD
The kids were super cute and I actually enjoyed helping with the lessons. I drew with some of the girls after the last class and even though what came out wasn't that great in the grand scheme of things, they were impressed and had their moms come in and take pictures. XD

One of them, Yume, apparently wants to meet with me sometime and draw with me. Her dream is to be an illustrator. That's really cool! I'm so grateful God is giving me opportunities to connect through art.
Afterwards, we went out for dinner. (I'm pretty sure this was Joyfull.)
IT WAS SO GOOD. From top left: takuan (pickled daikon radish), soy sauce (I didn't use it), white rice, cabbage, tomato, potato salad, hijiki (seaweed) salad, grated daikon, salmon, egg, and miso soup.