May 7
Busan, South Korea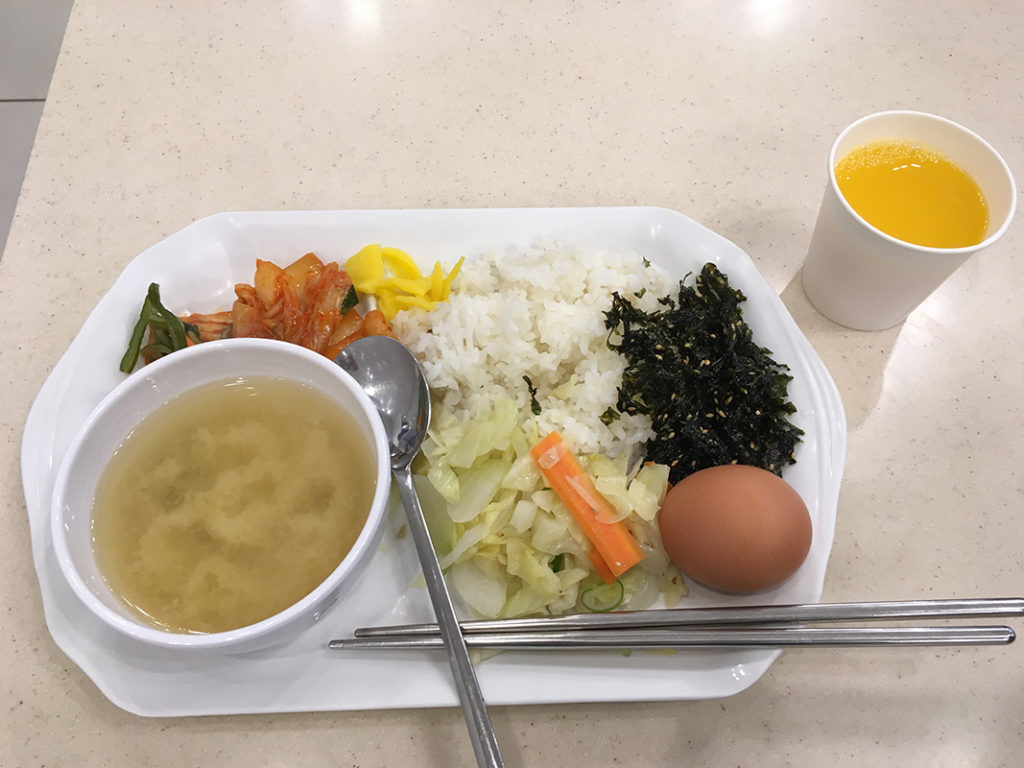 I went down to the second floor for breakfast and grabbed a blended meal of Korean, Japanese, and "American" foods, complete with orange juice! I was so happy to see orange juice. It's kinda weird how it's almost a comfort drink for me. ^^;
As the place was already pretty crowded, I shared a table with an older couple who I think were Korean. The man tried speaking to me in thickly-accented English a few times, asking me where I was from, how long I'd be in Korea, etc. It meant a lot that someone was actually curious and not just trying to avoid me.
I got a boiled egg but was too full to eat it, so I slipped it in my pocket and headed back up to the room.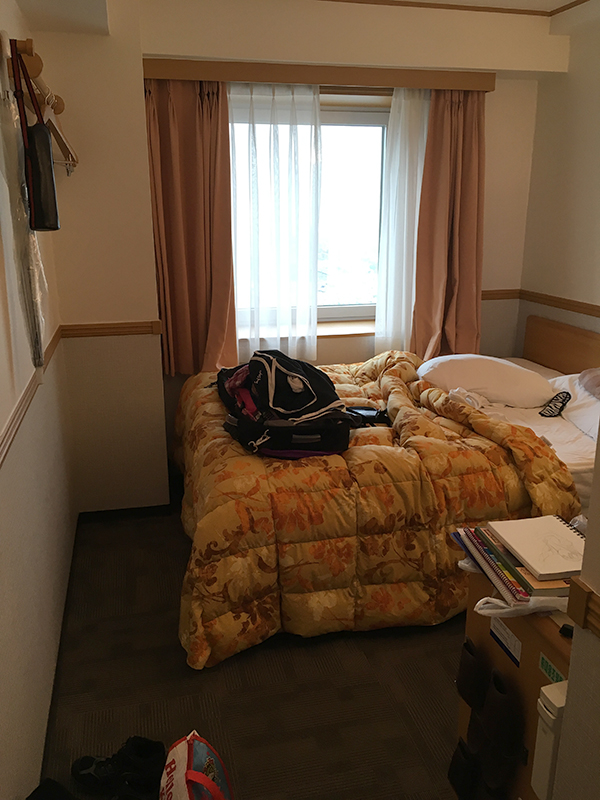 (I'm writing separate posts about each of the hotels/dorms I stayed at, but I'll just mention here that this was one of my favorite rooms. Look how big it is!!)
Cleaning service at Toyoko Inn Busan is from 10 AM to 4 PM I believe. If you want your room cleaned, you have to give your key to the front desk staff before 12 PM. Otherwise, they deposit a bag filled with fresh towels and two more bottles of water in front of your door, and leave you alone.
I wasn't expecting the additional water! It was a blessing from God. I was actually about to head downstairs and buy two more bottles from the vending machine (500 won each, or about 50 cents) but thanks to that nice surprise, I didn't have to!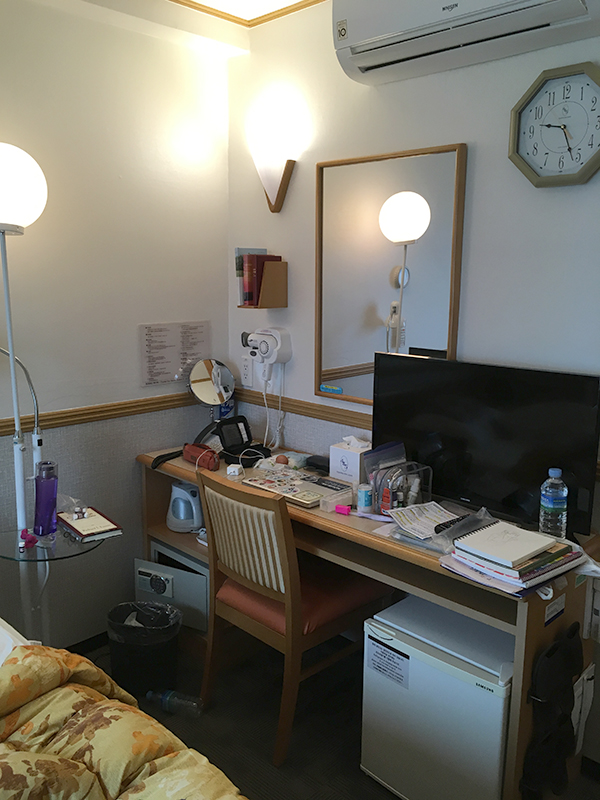 I spent the day dealing mostly with my photos and video files. For some weird reason, some of the files show up corrupted on my HD but not on my phone. All the files imported from the SD card are fine. So I'm going to try reimporting them via Dropbox and see how that goes.
In the evening, I FaceTimed (actually I think it was WhatsApp) with my family during dinner, while sitting such that I could look out over Busan as the sky grew duskier.
Later, I took a bath and tried one of the sheet masks that Kendall had given me. It was very "gel-like" and I had to rinse my face off afterwards. It wasn't quite what I had been expecting. After an episode of Miraculous Ladybug, I packed up some of my stuff, read some in my Bible app and went to sleep.