Would you like custom artwork on your wall or desk? Want to give your special someone a unique gift that no one else will have? I'll work with your idea to create family-friendly artwork that is full of heart.
Please read my Terms of Service (found at bottom of page) before commissioning me. By commissioning me, you agree to my Terms of Service.
I accept payments through PayPal. I can also accept DeviantART Points through DeviantART.

Couples can be original characters and/or canon characters. Heterosexual, non-explicit (SFW) only.

"Cinnamon Roll" Half-body colored sketch: $78

white/colored background only

experimental colorful style!

"Strawberry Shortcake" Half-body: $104

basic background included*

"Spiced Coffee Cake" Full-body: $197

up to Level 2 background included*

PayPal fee waived!
Price listed is per character.

"Bubble Tea" Bust shot colored sketch: $16

white/colored background only

experimental colorful style!

"Chai Tea" Half-body colored sketch: $37

white/colored background only

experimental colorful style!

"Earl Grey Tea" Half-body: $41

basic background included*

"Matcha Latte" Full-body: $67

basic background included*
*Background upgrades available:
Level 1 "Whipped Cream" – Add $40 +

Level 2 "Chocolate" – Add $65 +

Level 3 "Ice Cream" – Add $90 + (most popular)

Level 4 "Fruit" – Add $115 +

These commissions are priced almost exclusively on a per-case basis. I first need to know what you have in mind, and then I can come up with a figure based on the size of paper you want, how many characters/people will be in the drawing and at what size, how complex the illustration will be, the medium you would like me to use (pencil, marker, etc.), and how long I estimate it will take me to finish the illustration.
There will be an additional cost for in order to mail your commission to you, and for packing supplies if needed.
Paper Types and Sizes
Cardstock (various colors): 8.5×11″ (suitable for pen/ink)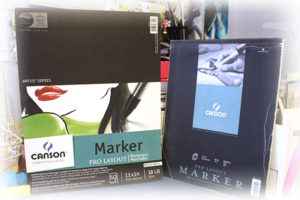 Marker: 9×12″, 11×14″ (a thinner paper made specifically for markers)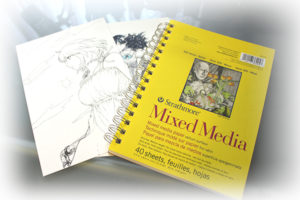 Vellum: 5.5×8.5″ (mixed media – works for pencil, ink, marker, watercolor, etc.)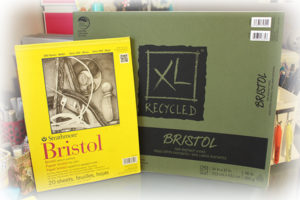 Recycled Bristol: 14×17″ (thicker paper that works well for pencil, ink, and marker)
Bristol: 9×12″ (thicker paper that works well for pencil, ink, and marker)
*Paper can be trimmed to fit specifications at no extra cost.
Mediums I prefer to work in:
pencil
pen/ink
marker
colored pencil
Custom Commissions
For anything not listed here!
I have done artwork for websites, T-shirts, business cards, company logos, and more. If you would like to commission me for something other than the general categories I have listed, or wish to get a quote for multiple or complex commission requests, please do not hesitate to contact me. 🙂 I would be happy to discuss your idea with you!
Commissions Terms of Service
The business of art is just as much a business as a retail store or a dentistry is. Just as those businesses have terms, policies, and legal rights, so do I. By commissioning me, you agree to my terms of service.
YOU CAN:

use as your icon*
use on your website*
share using the share buttons provided*

*as long as you provide credit and a link back to me.

YOU CANNOT:

share or re-upload without crediting me
sell digital or physical copies
claim credit for any part of the artwork
trace or edit the artwork
Details
Commissioned art is for personal use only. (If it is for commercial work, we can discuss.)
Please do not edit, trace, or claim my artwork and/or designs as your own, and do not sell or redistribute in any way, including but not limited to re-upload, unless I have given you written permission and have a record of my doing so.
I reserve the right to share the commissioned art on deviantART and other locations. You may ask at any time for sharing to be limited to deviantART only. For commissioned artwork that depicts you (or a friend or family member), I will ask before I upload, because I know not everyone wants their likeness shared online. 🙂
Should I want to publish the commissioned art in an artbook or similar printed material, I will of course check with you for approval first. However, if I cannot contact you and the artwork in question is already in my deviantART gallery, I reserve the right to publish the artwork anyway. (You will get credit if it involves your character or design, and if it is a realistic commission I will not publish personal information except, perhaps, first names.)
Regarding Commission Process
Please be patient. I have to prioritize based on what is put on my plate, and while commissions will remain at the top of my priority list, sometimes they might have to be put on hold. To check the progress of your commission, take a look at Trello.
I cannot give you a refund if I have started on the picture.
If, after seeing the finished product, you would like me to make a significant change to it, I will charge you for it. So…please make sure it's the way you want it when I show you the sketch. 🙂
I reserve the right to refuse any commission request. I will not accept a request that does not align with my moral values.
How to Contact?
Send an email through the form below or visit my contact page for more details.