May 9
Sendai (Iwakiri)
"You only have 10 days to use jet lag as an excuse!" – John
After my first Sendai breakfast of homemade granola with banana and almond milk, I FaceTimed with my family, and then Susan showed me how to do laundry.
I have to say, it was very strange being in a house with other people again after having adjusted to living by myself. But within a week, I adjusted again. XD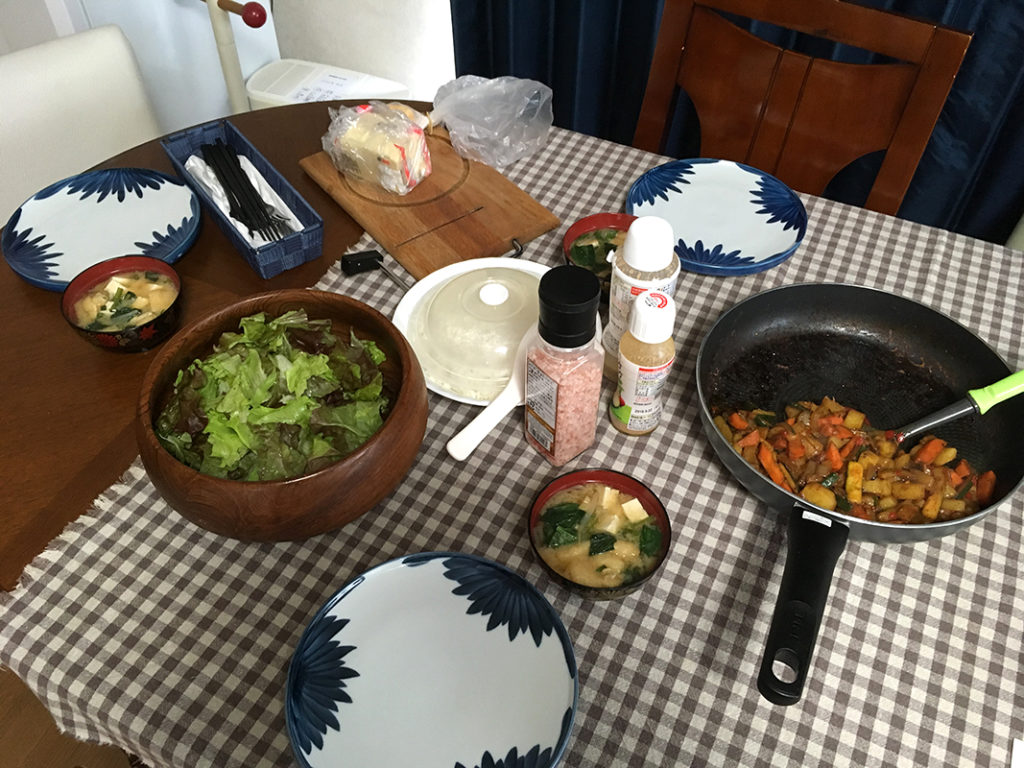 After laundry, we had lunch (a stir fry with salad, rice, and miso soup) and FaceTimed my parents again because Susan had hurt her foot and I wanted her to talk to my physical therapist dad about it.
She needed to get insoles and new shoes (New Balance 800 series) and I needed almond milk and some warmer clothes than what I'd brought, so we went to a local Aeon mall. I looked in Uniqlo for a long time but couldn't find anything that would work, but thankfully I found a hoodie at a store called Honeys.
Then I wandered around because I couldn't find Susan or John. Once we finally reunited, they bought a crepe (John) and ice cream cone (Susan) and then we went downstairs to 1F to get something for me.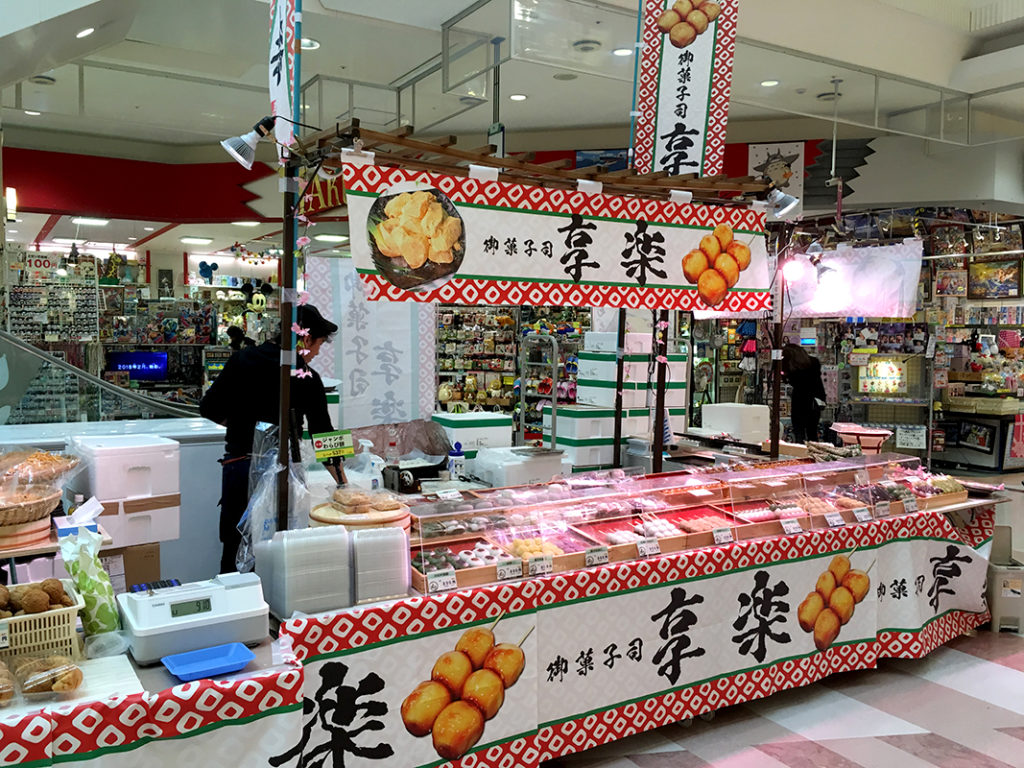 This Japanese sweets pop-up shop had some wagashi I wanted, but I got distracted by the sweet potato chips. The guy selling them proceeded to have us try almost all of the chip-style things, and to my distaste, all of them were coated in sugar. (Ew.) He said he'd give us a discount, so even though I didn't really want them, I got the sweet potato ones. (Lesson learned: just say no.)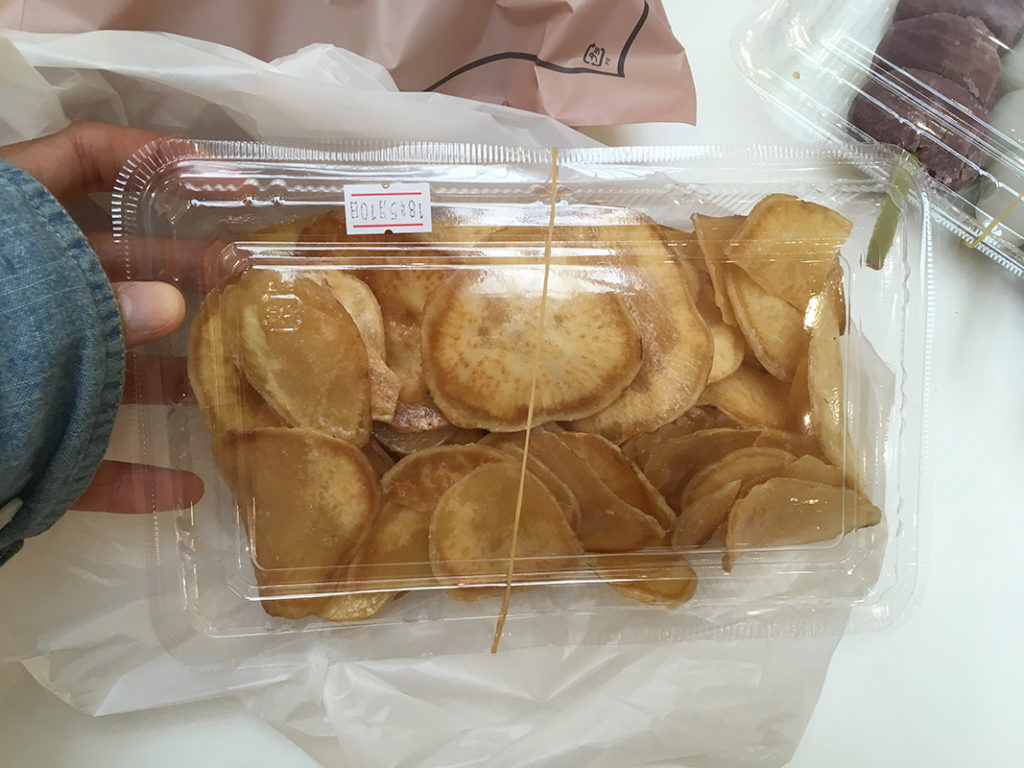 Then I got wagashi—but he misunderstood my "Is this one sesame seed?" for "I want this one." I let it go, and asked for a normal one too. I also ended up getting a purple sweet potato one for free or discount, not sure which. XD He called it "service," which was my first introduction to the concept.
Saabisu (service) is where something extra is added to an order for free or at a discount on the clerk's whim. It's sort of like saying "this one's on the house."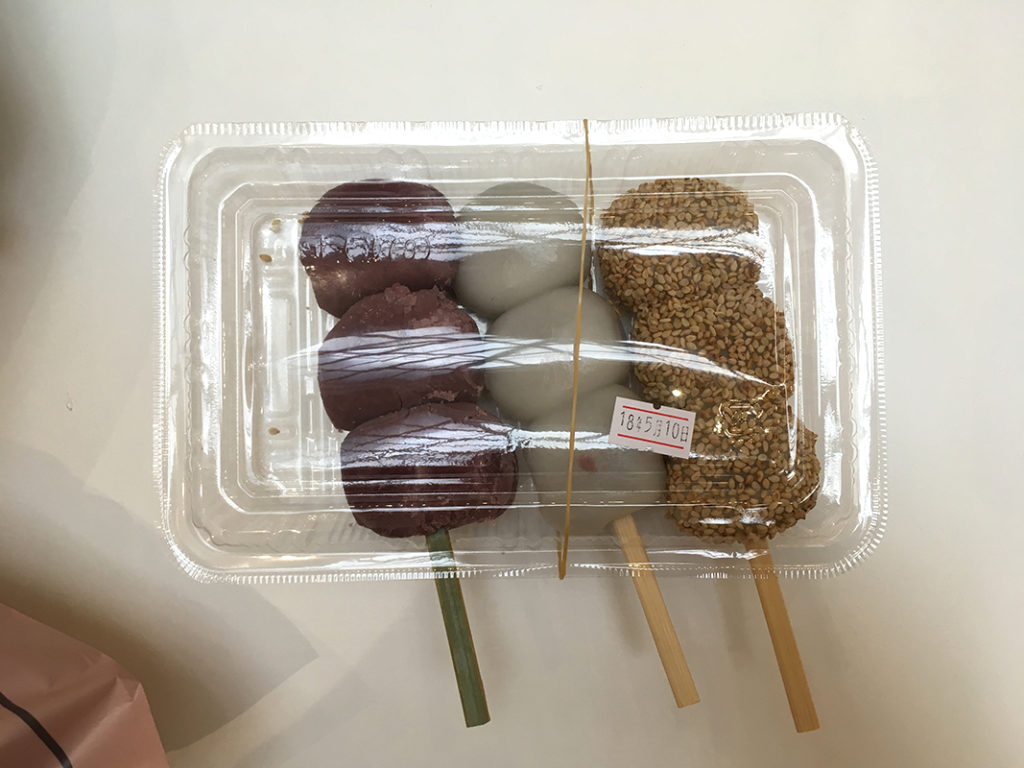 I ended up liking the sesame seed and purple sweet potato ones best.
We had dinner back at the house before leaving for the airport to pick up Raven and Eli. Raven was on four planes before she made it to Sendai!! Her flight to Tokyo ended up getting broken up into two flights through Canada for some reason. Later, she said that even while sitting at the table, she still felt like she was flying.
On the way, we stopped at a konbini (convenience store) for them to get some food, and after some discussion at D-House, they ate some dinner leftovers while I went to bed. XD