If you've done any sort of research into the costs of studying abroad, you know just as well as I do that it's not exactly the cheapest idea in the world. Things like scholarships and government aid can help, but what if those options aren't available to you?
In this post I'm going to brainstorm some ways that I will personally be saving up for my time in Japan, and share with you a few other ideas I've seen used before.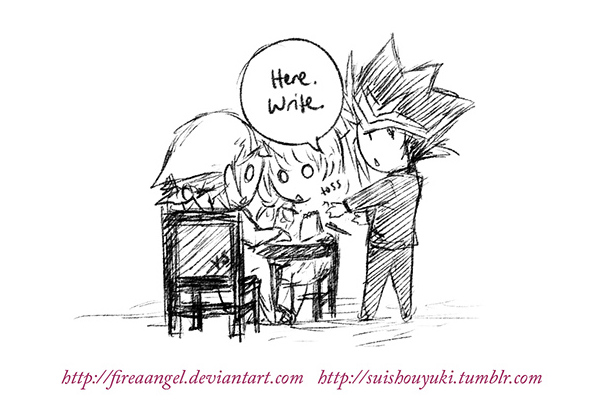 Income
When looking at income, I'm looking at full or part-time jobs, and any other source of income that can contribute to savings. I'm a freelance artist, so my job is full-time with lots of variables.
Patreon
Let's start with the one I'm most excited about – Patreon!
Patreon is kind of like an ongoing Kickstarter for artists and creators of all kinds. Instead of raising funds for one creation, the creator is supported continually by beloved family, friends, and fans (known as "patrons"). Their support is rewarded by a wide variety of  perks based on their pledge tier.
Creators and patrons can connect there in a special way.
I'm most excited about Patreon because I'm officially bringing my original manga into existence, and while I'll certainly share updates with everyone, my patrons will get to see much of the behind-the-scenes first. They can help me decide on final designs, see pre-production sketches, and–when we reach the goal for it–some patrons can even get their character to appear as a cameo in one of the panels!
Online Stores
Presently I sell my artwork on my own store here. I plan to move it to a different platform in 2017.  This is the store where I not only create the artwork, but I also have it printed and take care of all the packing and shipping myself.
Later this month I will add some artwork to Redbubble, which will enable me to sell products I don't have to print, pack, or ship myself. Redbubble is similar to Zazzle and Shutterfly in that customers can order products with your art or photos on it, from posters and journals to bags and duvet covers. Redbubble is more specifically tailored for artists, however, and like Zazzle/Shutterfly, takes care of the print production, packing, and shipping for you.
Affiliates
Here on my blog, I have affiliate links for some of the products I personally love and recommend. That means I get a small percentage from the sale. Different affiliates have different payout policies, so I may earn money but not get paid until I reach the payout threshold (usually $50 USD).
Commissions
Because I'll be focusing more on creating my manga, I'm limiting commissions for 2017 to no more than one per month. These will fill from a waitlist, meaning that I won't move to the next commission request on the list until I am ready to do another commission.
Hosting Donations
I have to pay my DreamHost webhosting bill again in 2017. If any one of you likes my blog, would you be so kind as to donate a little bit here? (The link is always in the sidebar as well.) Every penny goes straight to my bill, not to me, so technically it isn't income, but it certainly helps to keep my blog running while I'm saving up to study in Japan!
Ad Revenue?
I'm uncertain about this yet, but I know that Tapastic (a webcomic hosting site) allows creators to make a small profit from ads.
(My blog will never have ads, by the way.)
Quasi-Income Ideas I've Seen
I've entered in contests before, but haven't tried anything else on this list. Maybe it might work for you? Let me know!
Donations using GoFundMe or a similar platform – I've seen some Youtubers fund part of their study through pure donations, where they do something in return, such as visit a requested place.
Contests – Language schools sometimes hold contests for free or discounted study. Similarly, Japan tourism-related websites and companies sometimes hold contests in conjunction with a language school, or just for free flight tickets. Check locally for Japan-related events and businesses as well. You never know what opportunities you might find!
Grants/Scholarships/Programs – A lot of the time, these are focused on high school, undergraduate, and graduate/research students, which frankly leaves out everyone else. There are some sites that are trying to reach beyond that, however!
Your ideas – If you have any ideas to add to this list, leave a comment below!
Savings
The main way that I am saving up for studying in Japan is by using sinking funds. Each fund is its own category, and when I need to pay for something, I pull it from that category.
I don't want this post to get too long, so I'll talk about that more in the next post! ^^