Hi everyone! This was my very first Taobao purchase and first time using Taobaospree, which I'd heard many good things about already and didn't feel nervous about using them at all. Still, I thought I would combine a review of their service along with my haul/review of the items I bought just to have them in one place for anyone who may be interested. :3 To see the details of what I bought, just scroll down and click through to the full post. ^^
THE BREAKDOWN!~~
Jan 20 – sent email to Taobaospree with a list of the items I wanted, chosen shipping and payment methods, etc. and got reply from Susan quickly; Ray followed up shortly thereafter
Jan 21 – moved money from bank to Paypal (took three business days)
Jan 23 – sent first payment to Taobaospree
The first payment consists of the cost of the items, domestic shipping, and Taobaospree's service fee. In this case, it came to $163.91 USD. I paid the evening of January 23, right after I got the email that my bank had transferred the funds. Unfortunately, it was the weekend in China, so I got an auto-respond email back saying that they would return Monday (late Sunday my time).
Jan 25 – (it was the 26th in China) Ray responded saying my items had been ordered
Feb 2 – while I was asleep, I received an email from Ray saying all the items had arrived
Feb 3 – when I woke up and checked my email, I replied
Feb 4 – Ray replied with photos of the items and other information. I paid the second payment, which came to $58.23 (cost of EMS). Later that evening, Ray informed me that my package had been mailed!
Feb 11 – package arrived (It literally took one week!) I was amazed that it came so quickly, because Ray said it usually takes about 10-20 workdays.
Total cost: $222.14 USD
I think 2 was a special number or something xP $222 and 22 days from order placement to arrival? Anyway, I was extremely pleased with Taobaospree and their quick responses and willingness to help. I definitely recommend them if you are looking to buy from Taobao and want to use a service you don't have to be afraid or suspicious of.
Order form: http://www.taobaospree.com/order_form.htm I don't have Excel, so I just emailed them the info.
References used: http://uusagii.blogspot.com/2013/04/how-to-order-on-taobao-super-easy-way.html
*I'm using watermarks because, except where noted, these are photos that I took specifically for this review. Warning: IMAGE-HEAVY POST.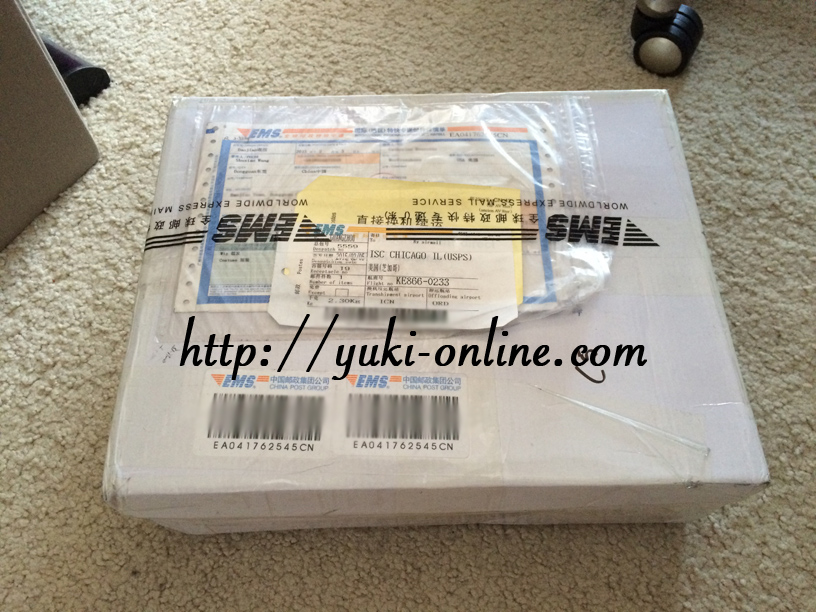 According to the email, this weighed 2.33 kg (5.14 lbs). I feel like most of that weight comes from the wig… XD The box was taped all over the place, but that's good! It was definitely secure.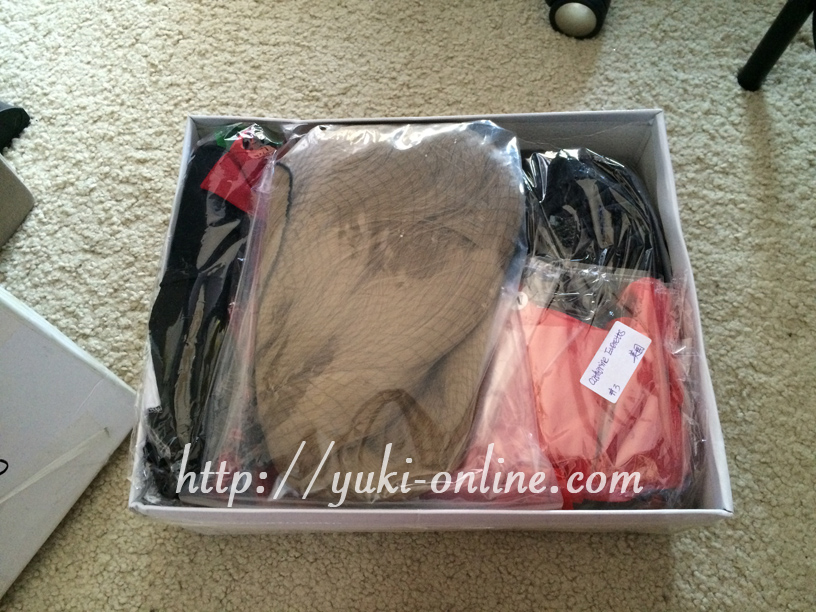 And this is what it looked like inside. I think it was packed pretty well–consolidated thoroughly! Everything was in bags, labeled with my name and names of each item I ordered (I think).
I ordered three items total: a Kotori cosplay wig set, an Ayase Eli cosplay, and a Minami Kotori cosplay (both are their "Bokura wa Ima no Naka de" costumes). Continue reading →