April 24
Fukuoka
Miss Day 6? Catch up here.
Tuesday was my first full day of school. I did my homework before leaving because there was no way I was staying up any later Monday night. (I went to bed after 11 PM, which is much later than I normally go to bed!) I managed to get to the station and the school without incident.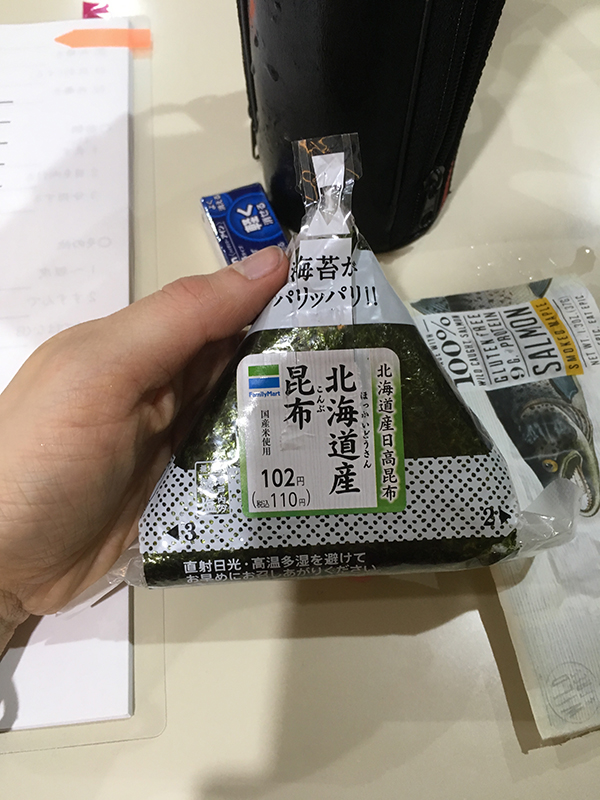 I started the day off right by eating breakfast in the classroom XD I wasn't the only one. I don't think you're technically supposed to eat in the classrooms, but as long as you're not making a mess, it may be fine? I didn't see any problems come from it.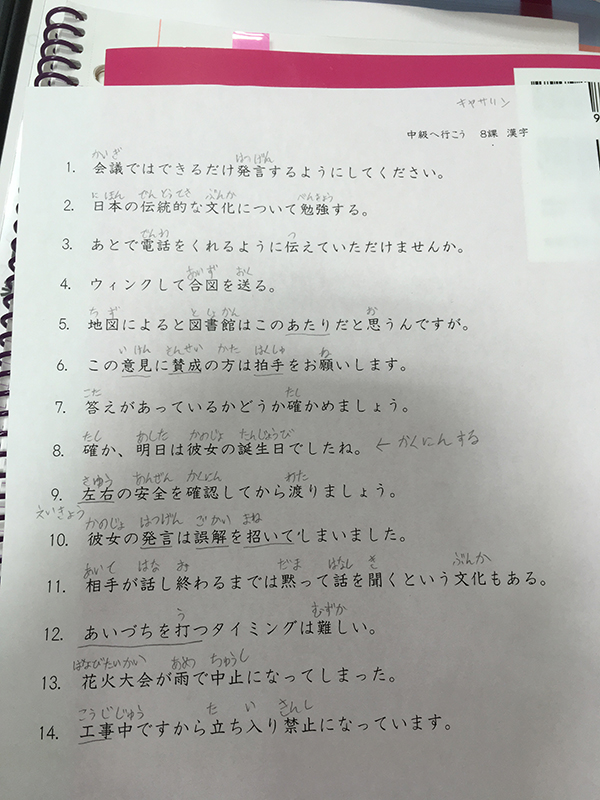 Tuesday's classes were primarily focused on kanji. I was happy to be able to help others and contribute with my kanji ability; at the same time, I was sorely reminded of my lacking skills in other areas. I enjoyed the classes though!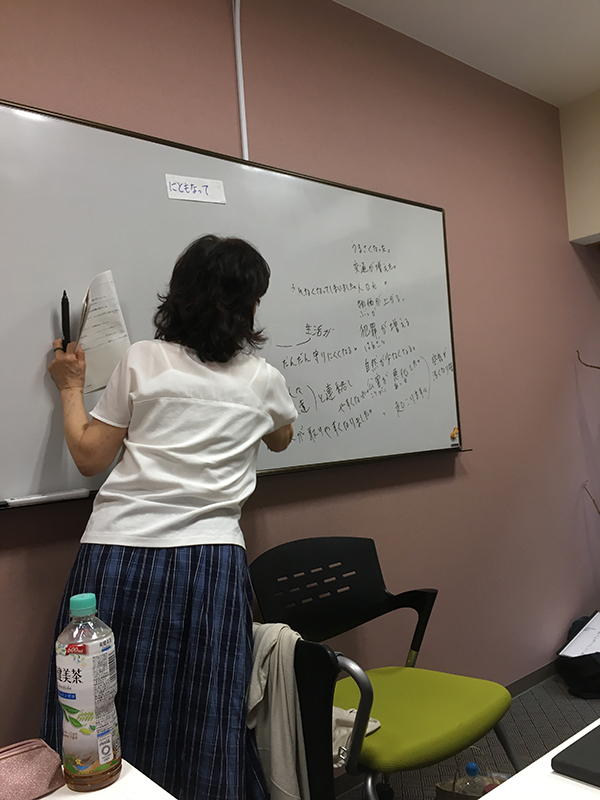 Some grammar crept in there too.
Afterwards, classmate Cian showed me the "guy who sells cheap bentos around the corner" (a.k.a. Nobu-san). I didn't expect it, but Nobu-san really does have his little stall set up literally right around the corner. Each bento sells for ¥250-300! I couldn't find my wallet right away, because balancing a bag and an umbrella is not simple, so Cian bought mine for me. It was a vegetable and rice bento with egg, and quite good!
Cian, Katiya and I hung out in the student lounge chatting, and later another girl named Ellen chimed in. I guessed where some of them were from, and actually wasn't far off! Cian is from Ireland, Katiya is from Germany, and Ellen is from Denmark!
At some point I decided to go ahead and rent a pocket Wi-fi since I wanted to have it at Sharely Style as well as walking around in the city.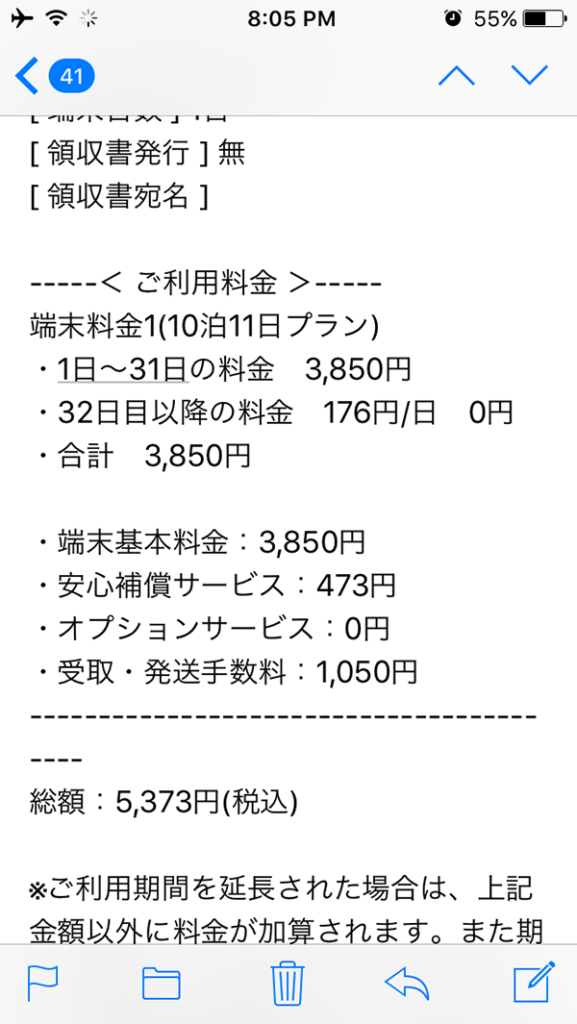 You need a credit or debit card to place your order. All you have to do is figure out how many days you need it for, and then talk to the reception staff and they'll get it taken care of. It takes about two days to arrive at GenkiJACS, and to return it, just put it in the mailer it comes with, and drop it off at a post office or post box.
After I ordered my pocket Wi-fi, Katiya and I finished our homework and began planning a trip to Kumamoto on April 30th. I knew my JR Pass would expire before then, but I thought it would be fun to travel with a fellow student, and she was interested in Kumamoto.
Since we planned to go buy groceries and I wanted to get back before dark, we finally left for Sharely Style, armed with umbrellas. Once relieved of our heavy loads, we headed for the nearest supermarket Cian had told us about, which is an Aeon Max Value supermarket.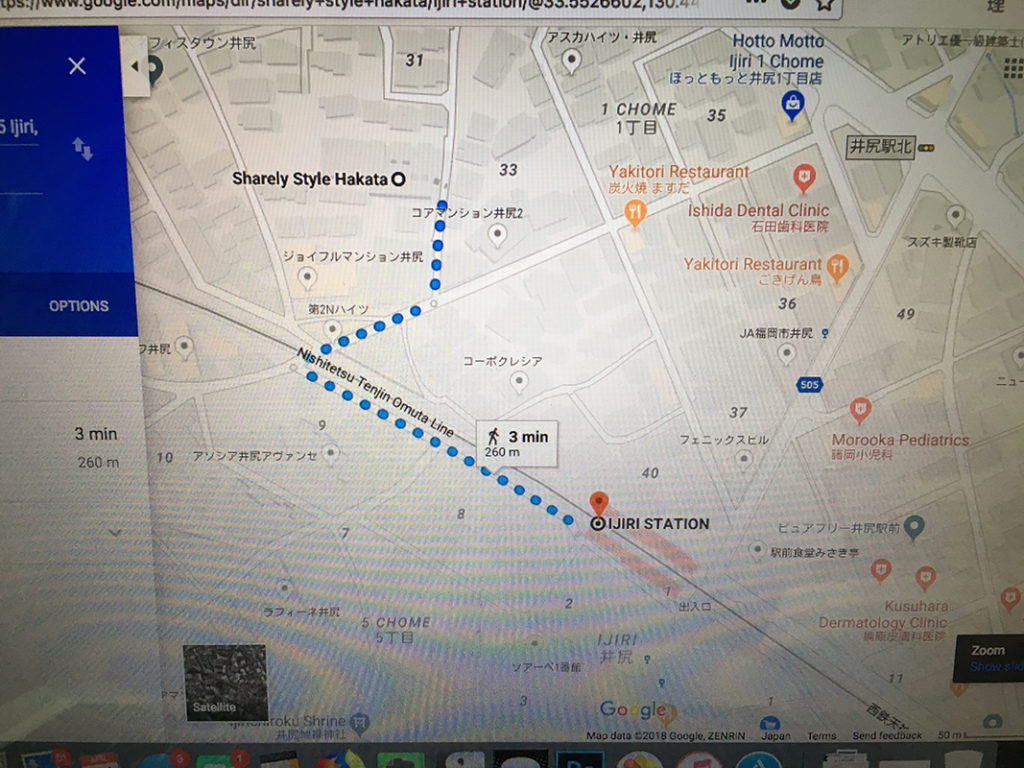 First you walk to Ijiri Station.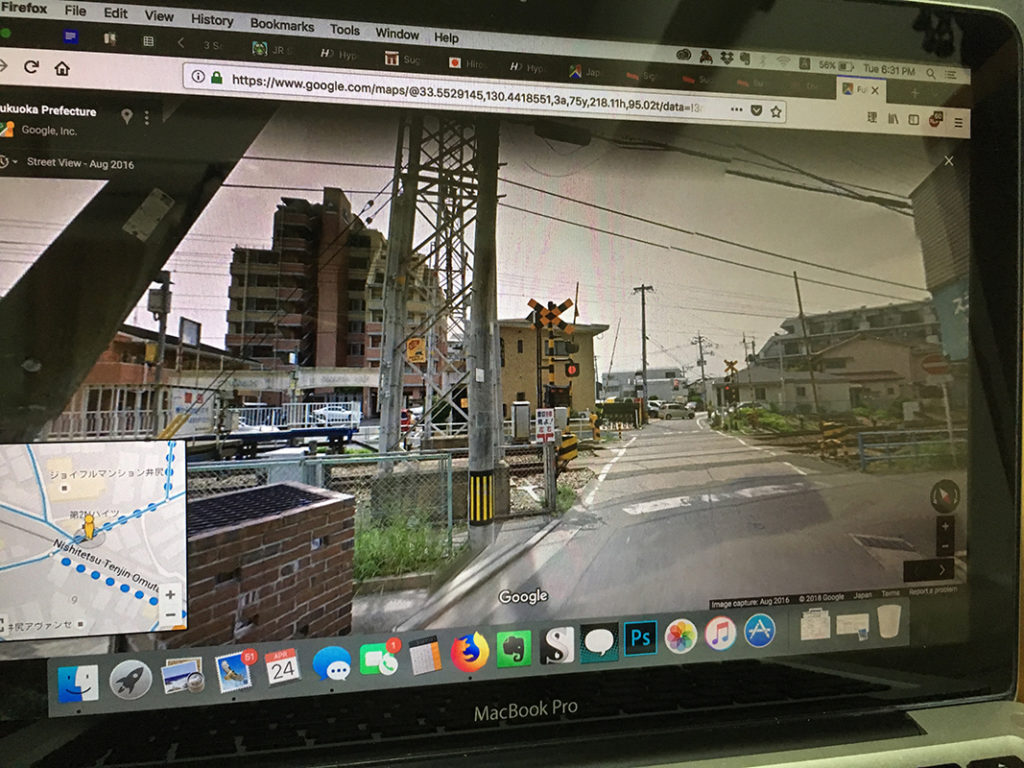 Once you cross the tracks, turn left.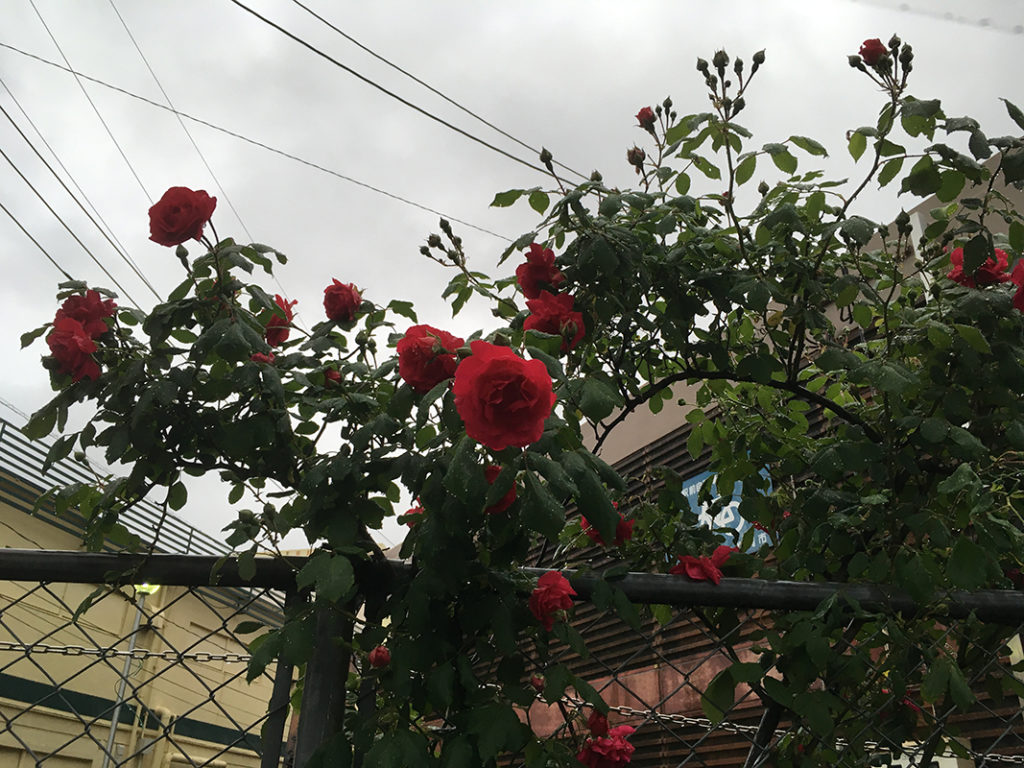 Walk past the station, and if you cross the street and immediately start looking to your right, you'll suddenly see it. From this entrance, you'll see stairs going to the second floor (above the supermarket is a 100 yen store) and past that is the prepackaged meal area – bentos, salad mixes, sweets, onigiri, seasoned and cut fish, prepared veggies, etc.
I almost got lost going back to Sharely Style!! If Katiya hadn't turned left, I would have kept going. Wow. I really do need to not get lost in thought so I don't get lost for real. -_-
Let's end this post with what I bought!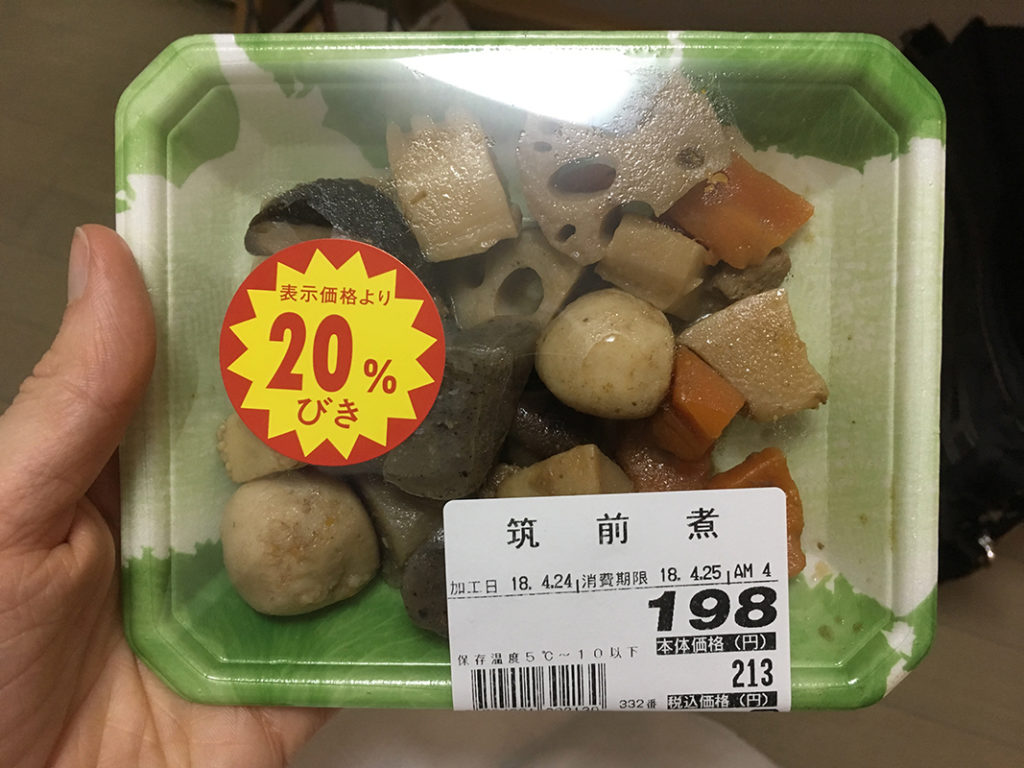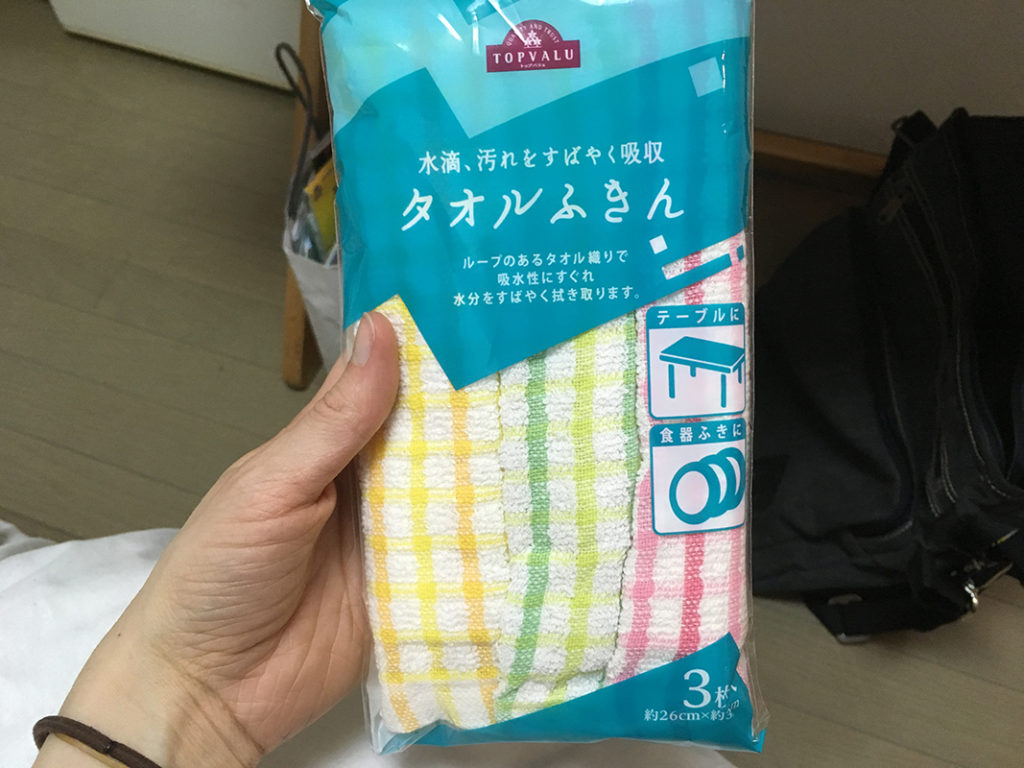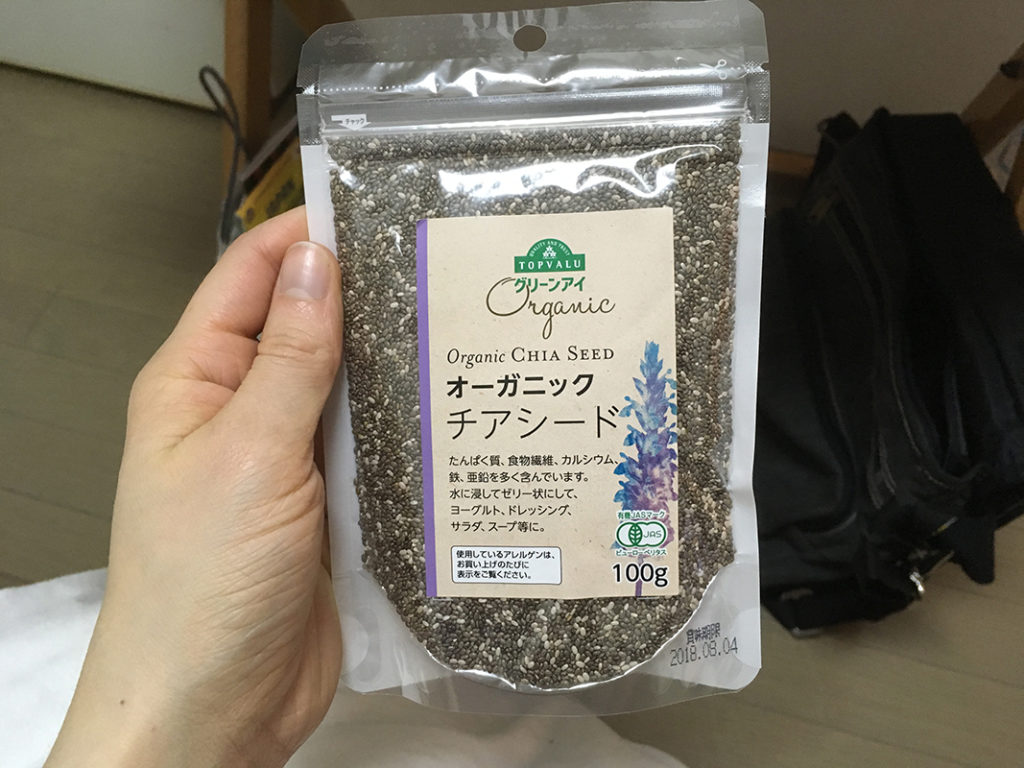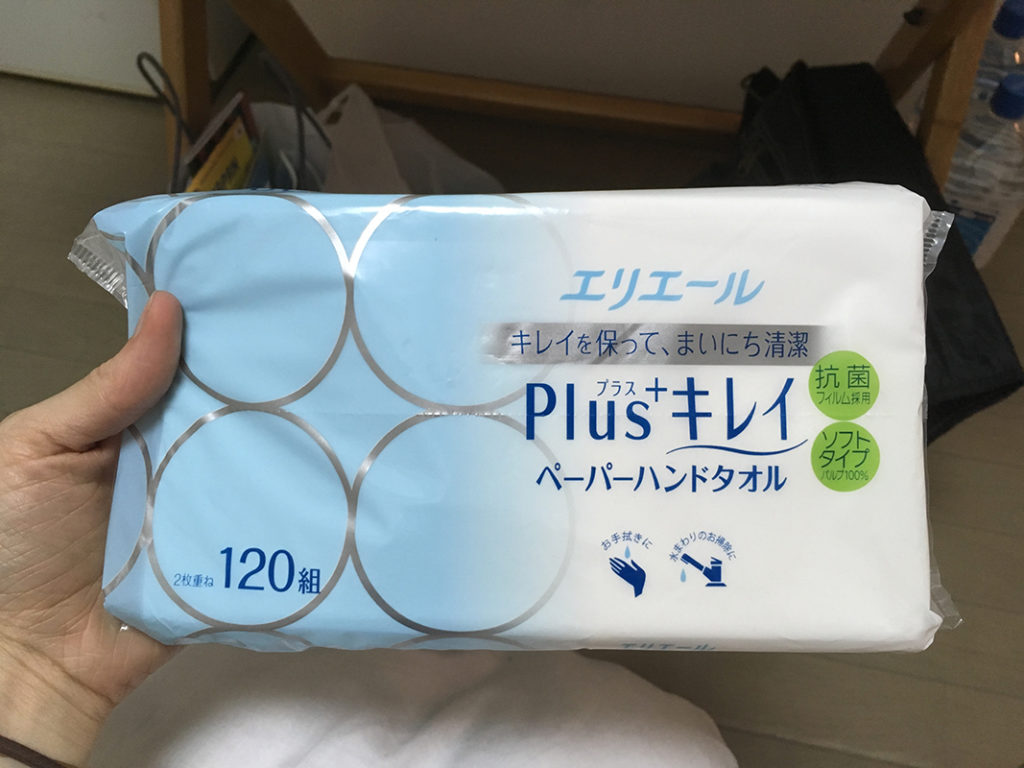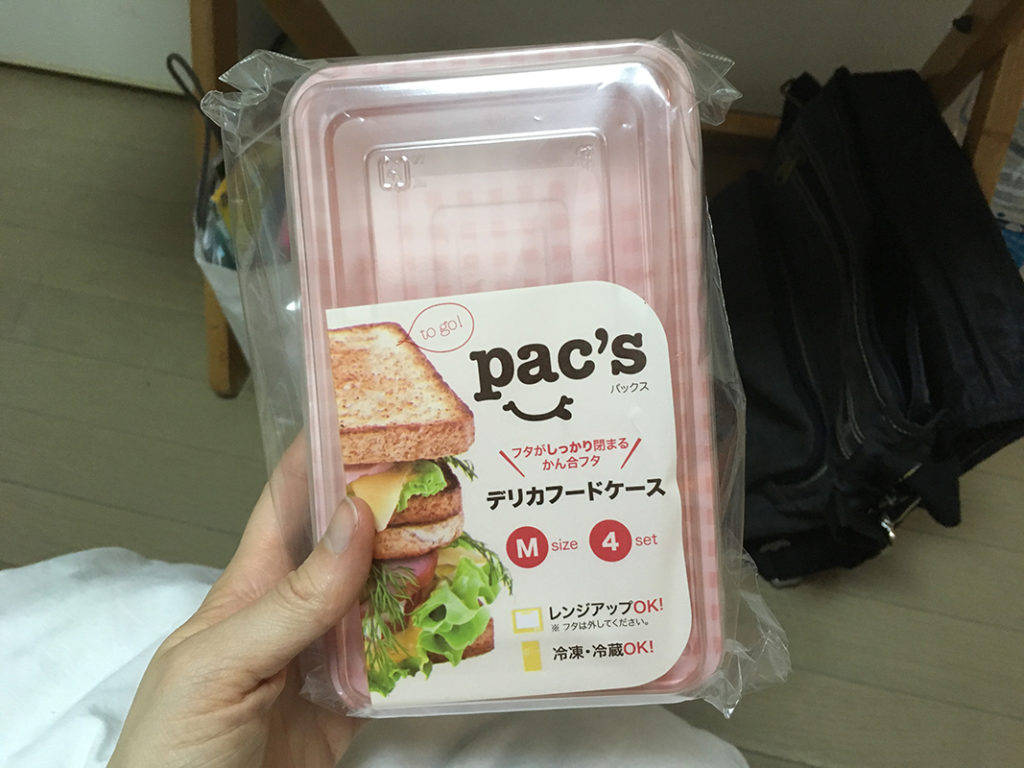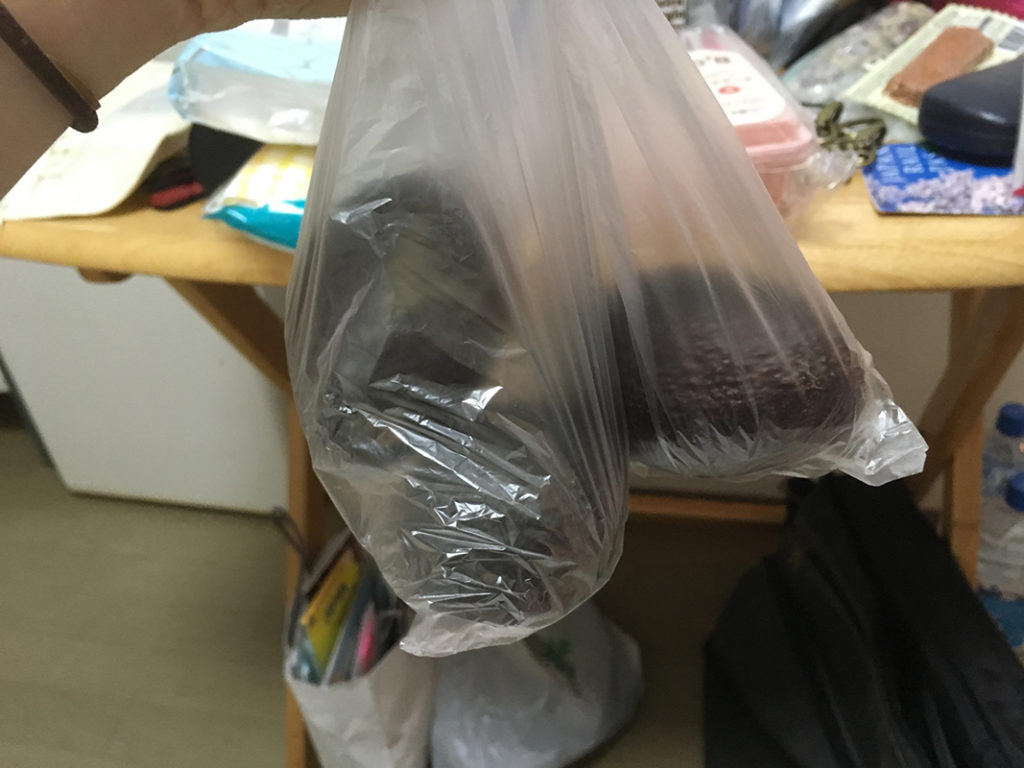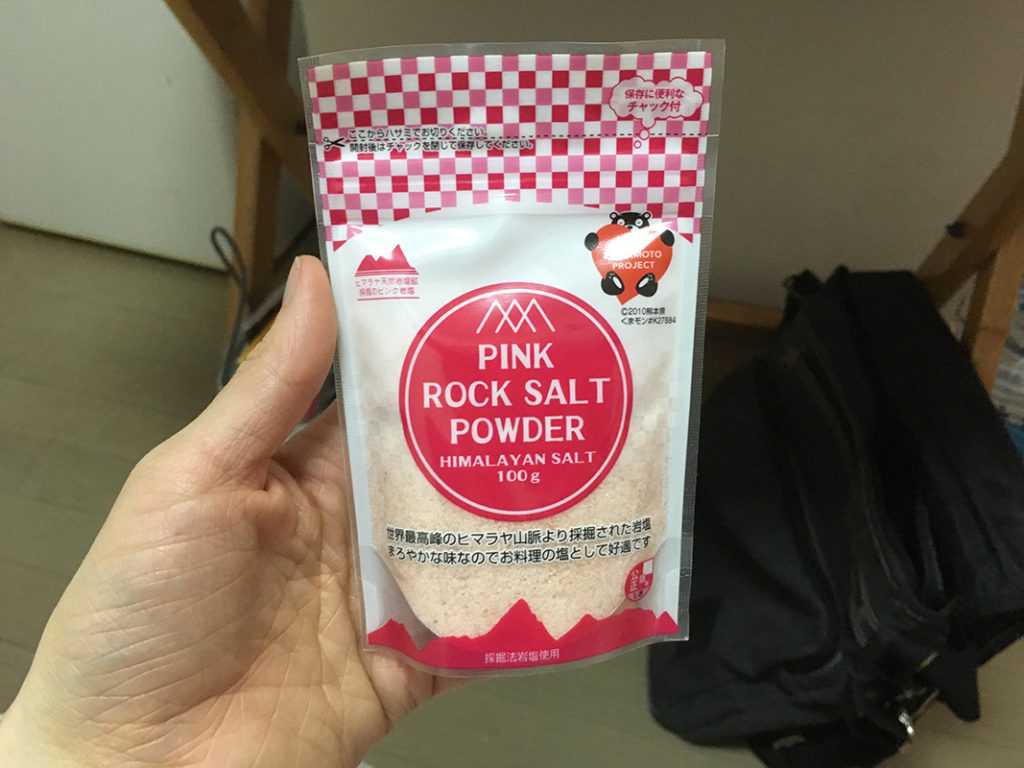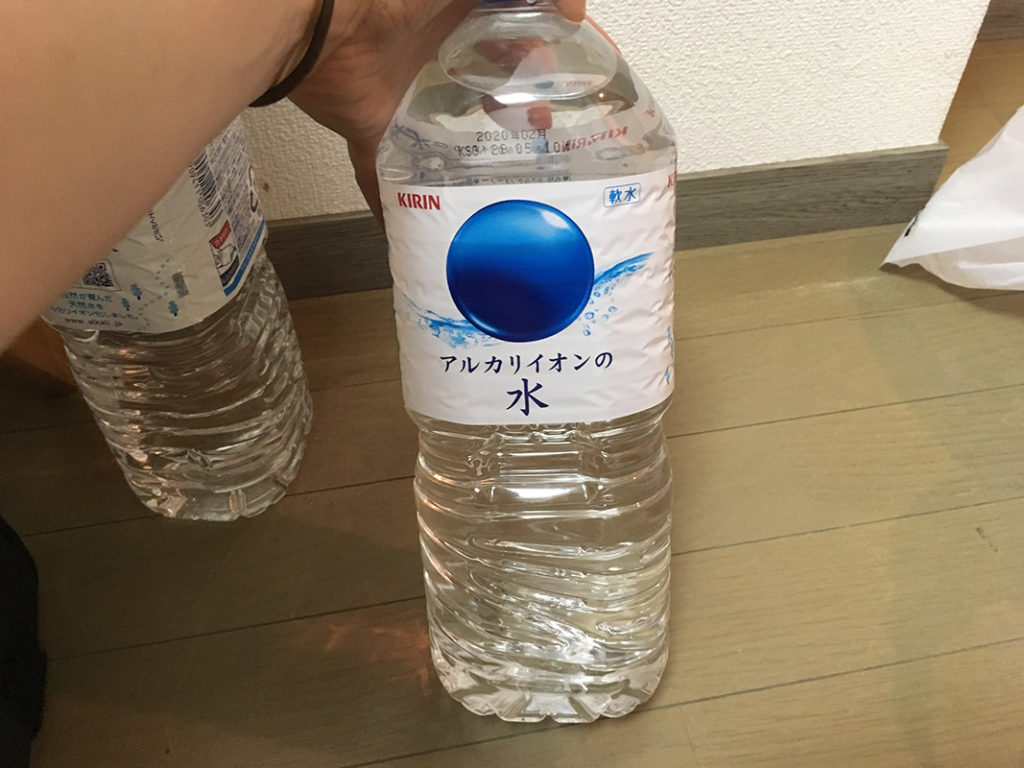 I took the following photos the next day; hence the reason they look like they've been refrigerated XD