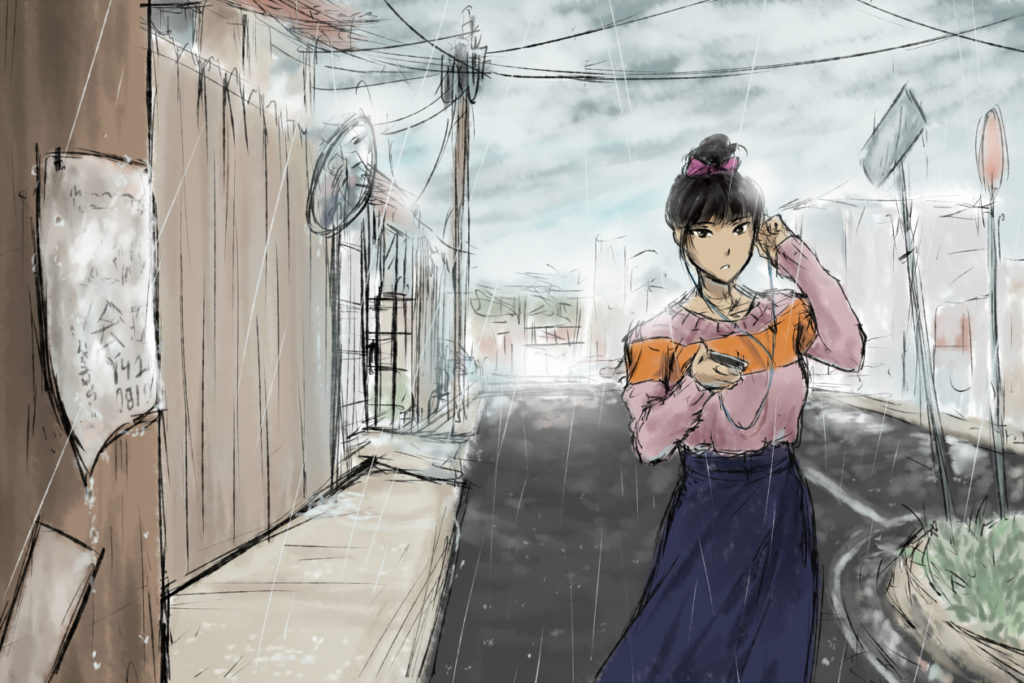 At last, the sun has come out!! For about a week, it rained every day, and we started to wonder how long it would be before we would see its face again…
This scene was inspired by the streets I walked every day going to and from classes and train stations in Japan.
Special rain-themed commissions are open for a limited time!